Outpatient Hysteroscopy Clinical Immersion July 2022
The Gynaecology team at Premier Surgical were recently invited to attend an outpatient hysteroscopy clinical immersion with Prof Justin Clark at Birmingham Women's Hospital.
We were joined by Dr Daniel Borlase (UL Hospitals Group), Dr Magid Abubakar, Louise Keating and Helen Buckley (Wexford General Hospital).
This presented an excellent opportunity for consultants and nurses to discuss outpatient hysteroscopic techniques and best practices at one of the UK's leading womens' hospitals.
For healthcare professionals interested in attending future hysteroscopy clinical immersions, please register your interest by emailing [email protected].
About TruClear™
Featuring fast, efficient resection and pathology optimised tissue removal devices, the TruClear™ system offers a complete technology platform for the removal of a range of intrauterine abnormalities. With more than 10 years of clinical experience, the TruClear™ system continues to set the standard for effective and safe tissue removal.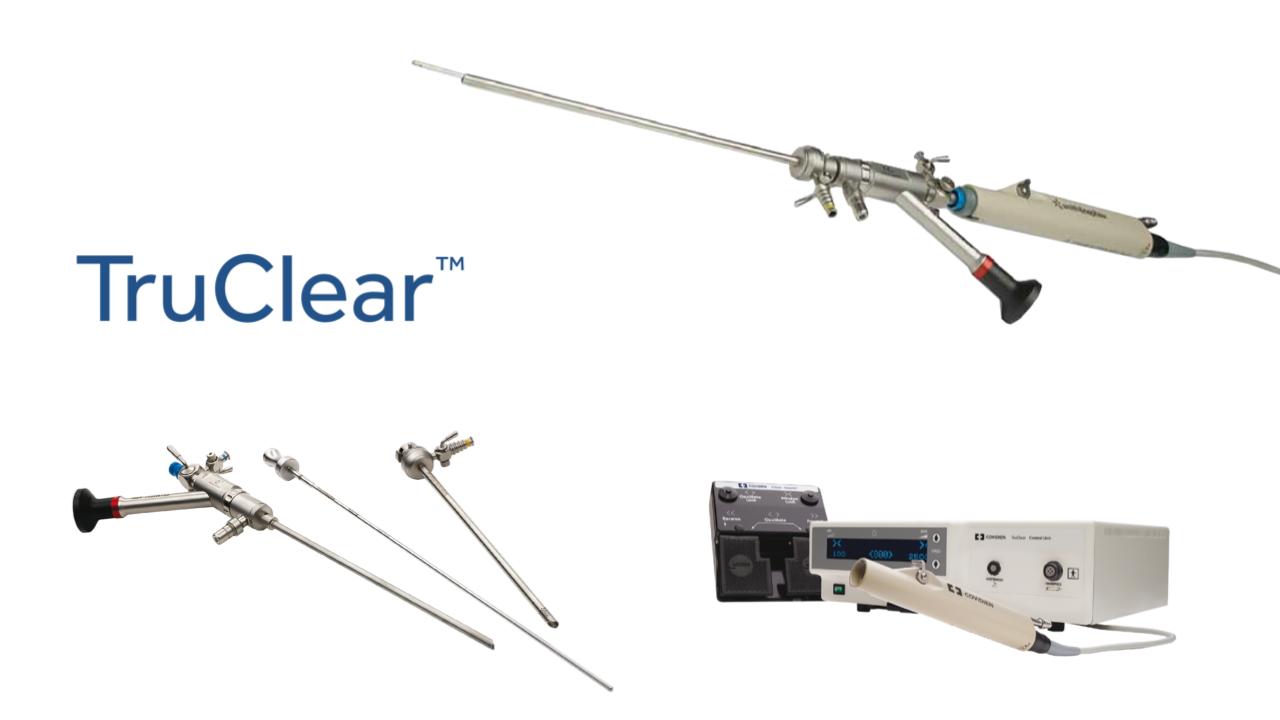 'See & Treat' Procedures
"The TruClear™ system overcomes one of the major hurdles in hysteroscopic polyp and fibroid removal, namely the safe extraction, under direct vision, of tissue specimens from the uterine cavity for histological assessment. Its small diameter, combined with its efficient, atraumatic mechanical action translates into short treatment times and a minimal surgical learning curve for those practitioners familiar with hysteroscopy. Research data support the use of the TruClear™ system in both the inpatient and office environment. Indeed our own randomised controlled trial showed that for the removal of endometrial polyps, the TruClear™ system is rapid, highly effective with a negligible failure rate and associated with both low pain scores and high rates of patient acceptability.
Strong evidence now supports the use of office based hysteroscopic surgery for common gynaecological conditions. The TruClear™ system further enhances the feasibility of convenient and efficient "see and treat" approaches to patient management. I am sure that mechanical hysteroscopic tissue removal will change the way we practise, expanding the adoption of office-based treatment and saving scarce health care resources by avoiding unnecessary hospital admission.
I would recommend that all clinicians develop efficient patient care pathways for the diagnosis and treatment of abnormal uterine bleeding, subfertility and uterine abnormalities utilising a "see-and-treat" policy where possible. I consider that the use of the TruClear™ system for the management of endometrial polyps, the commonest intrauterine pathology, integral to these contemporary developments."
– Prof. Justin Clark M.D., Consultant Gynaecologist & Obstetrician, MBChB, MD (Hons), MRCOG