Disposable Operative Hysteroscopy System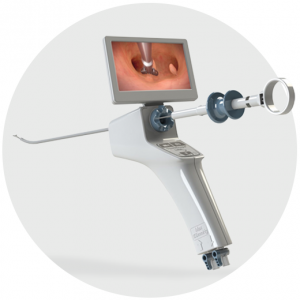 The LiNA OperåScope™ was designed specifically with the office setting in mind. The convenient single-use design is ready for use out of the box, allowing you to diagnose and treat patients without the constraints of traditional hysteroscopy. OperåScope™ is ideal for biopsy of cervix, Hormonal IUD (Mirena) insertion/removal & excision of skin lesions.
Why Choose LiNA OperåScope?
A single-use design ready for use out of the box
See and treat patients in the office
A less complicated way of incorporating hysteroscopy into your practice
No need for additional staff, sterilisation chemicals and supplies
Features an affordable selection of single-use instrumentation
No more missing components or waiting on CSSD
OperåScope is CE marked
Operative hysteroscopy without the capital cost