Officially launched in Thomond Park, Premier Medical has rebranded to Premier Surgical.
Our Name Change
After 15 years of supporting customers as 'Premier Medical', our rebranding journey allowed us some time to reflect on our name. As over 90% of our business' solutions are focussed on bringing the latest surgical innovations to customers, we felt 'Medical' was too generalist and positioned us solely as 'medical device sales' – our company has outgrown this classification.
Our dedicated team offers much more value to customers on the island of Ireland in terms of innovative products, training, education, technical support, marketing and networking opportunities. Changing 'Medical' to 'Surgical' repositions our business as Surgical Solutions Specialists.
Further Focusing our Accessible Support
Our rebrand to 'Premier Surgical' is an opportunity to further focus the company's ongoing support to customers in a flexible transparent and reliable manner responding to advances in surgical needs.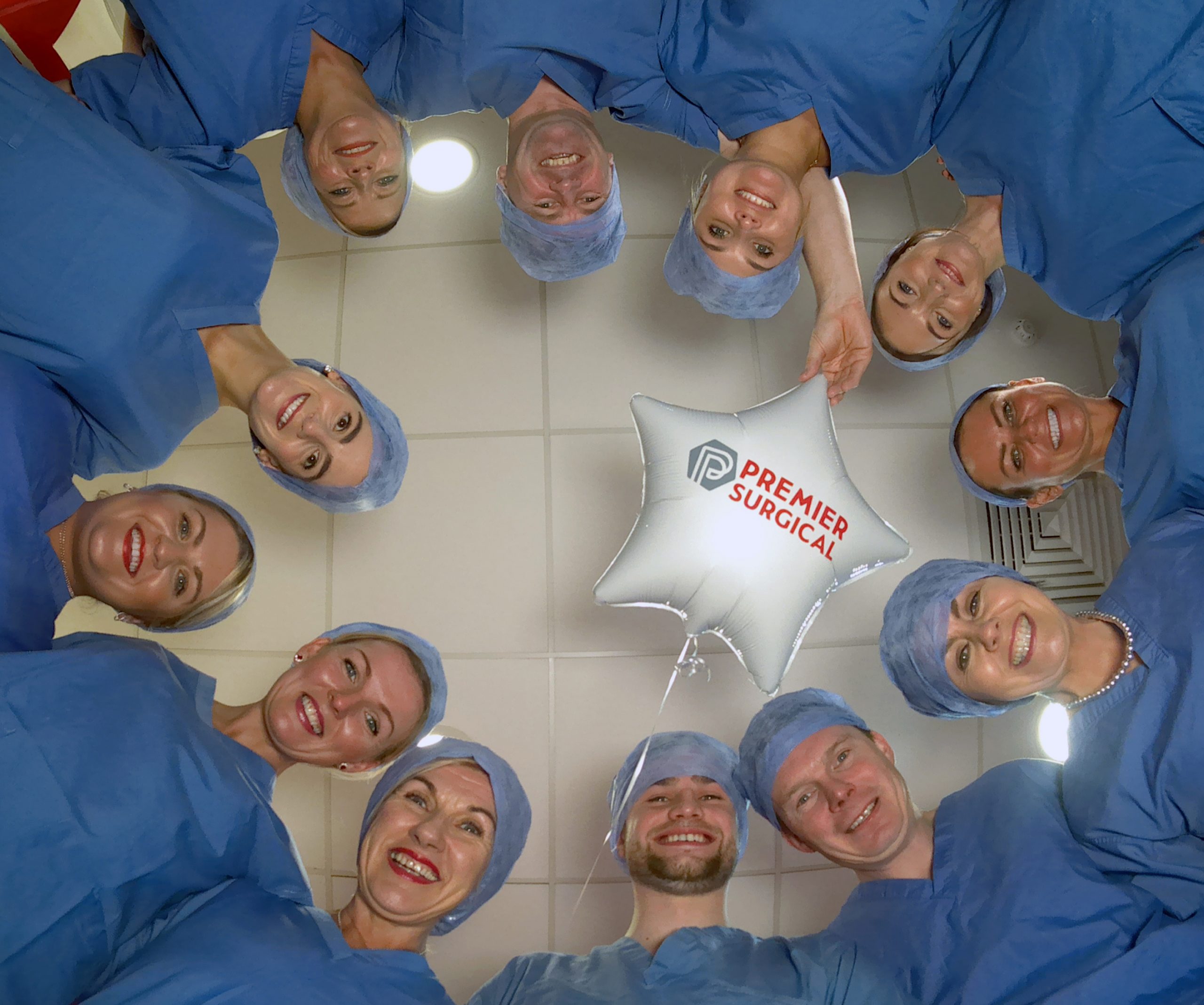 Special Thanks to the Consultants whose Insights Shaped our Message
We acquired the services of a third-party agency to speak frankly with a number of consultants we work with across our three divisions of Orthopaedic, Gynaecology and Urology. This feedback was distilled into the following three key insights that formed the basis of our new tagline, "Accessible Support, Advancing Surgery".
Key Insights
1. Access: "It was noted that Premier Surgical's team are available longer than most, they're quick to respond and are very approachable; it's not all business, it's about building long term relationships."
2. Support: "The business facilitates educational as well as technical support; they are not pushing medical device sales, it's about comprehensive aftercare and a strong follow-up methodology."
3. Advancing Surgery: "Premier Surgical's purpose is to keep surgeons informed about the safest and most effective surgical methods. For the team, it's about changing mindsets and habits faster to ensure their clients are at the cutting edge of surgery."